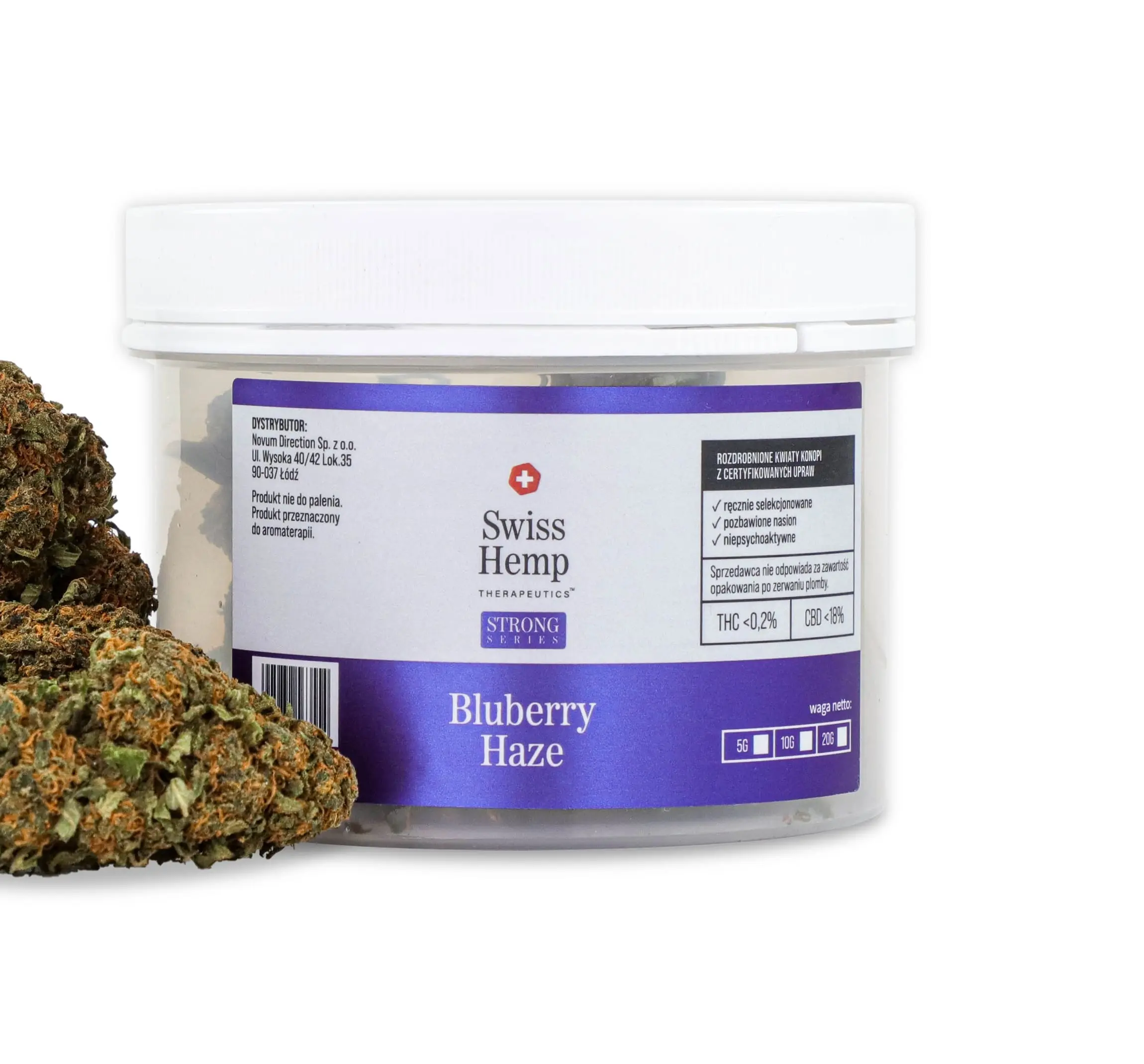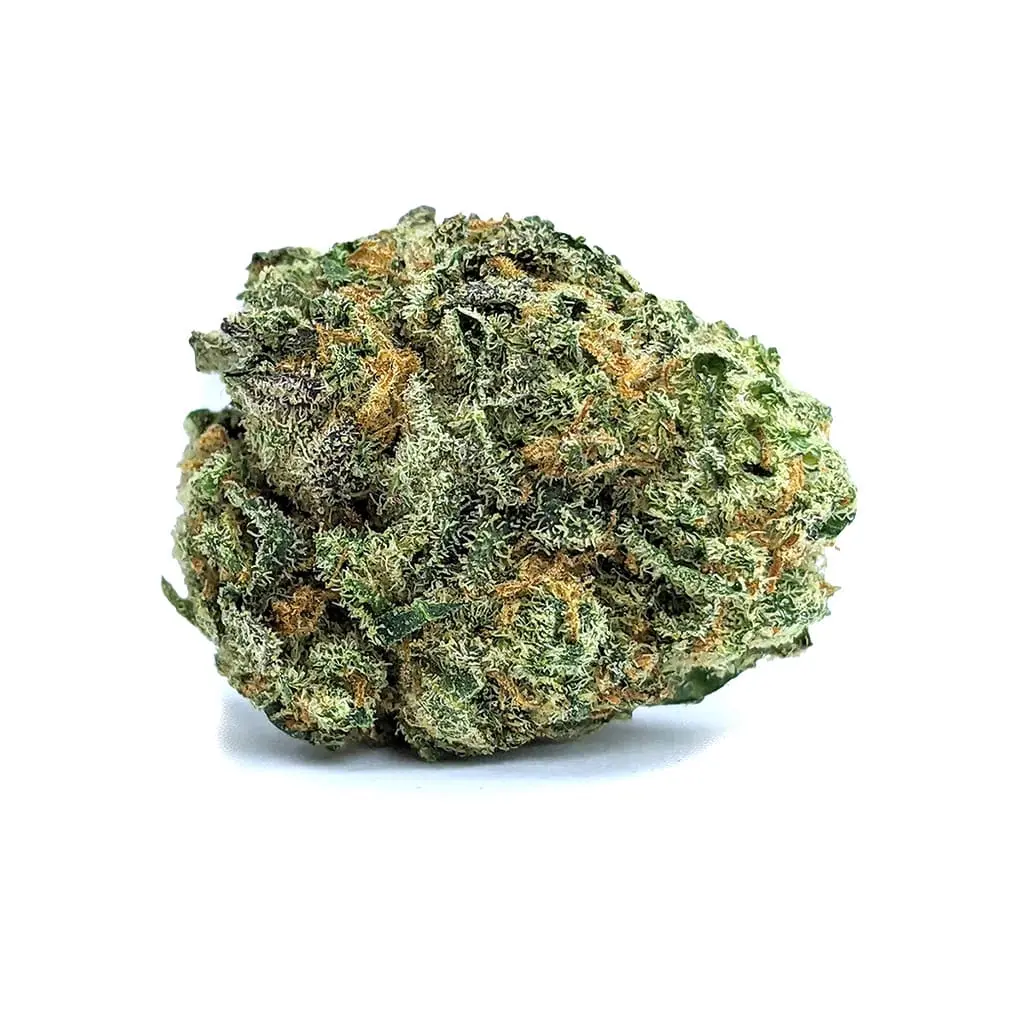 Manufacturer

Swiss Hemp

Made in

Switzerland

CBD hemp flowers

100% natural
Type of cannabis

Cannabis Sativa L.

THC quantity

<0.2%

CBD quantity

18%
Swiss Hemp Blueberry Haze CBD Flower
21.99€ – 36.99€
ABOUT THE FLOWER (CBD <18% Weight 5g)
Swiss Hemp Blueberry Haze – CBD flowers. The dense green flowers of cannabis are often spotted with purple and red. The colors are due to a high concentration of pigments called anthocyanins. However, blueberry buds are very sticky. The smell of CBD hemp creates a relaxing atmosphere. The structure of these CBD hemp flowers is characterized by density. The Flower burning session is extremely long.
Obtained from certified industrial hemp varieties listed in the EU.
CBD dried hemp flowers are certified.
The product is completely legal, allowed to be purchased and sold in the European Union.
Natural Cannabinoids: CBDA, CBDV, CBG, CBGA, CBC, CBN, THC, THCV, THCA and many phenols, flavonoids and terpenes.
THC in cannabis flowers is less than 0.2%.
Swiss Hemp Blueberry Haze Flowers only from organic fertilizers.
Without GMO modifications.
No seeds.
The product is 100% natural.
The cheerful mood that comes soon after ingesting CBD Blueberry gently fades into a sedative state. Blueberry can fight insomnia and relieve stress or anxiety. It also allows for complete relaxation.
Delivery time 3-4 days