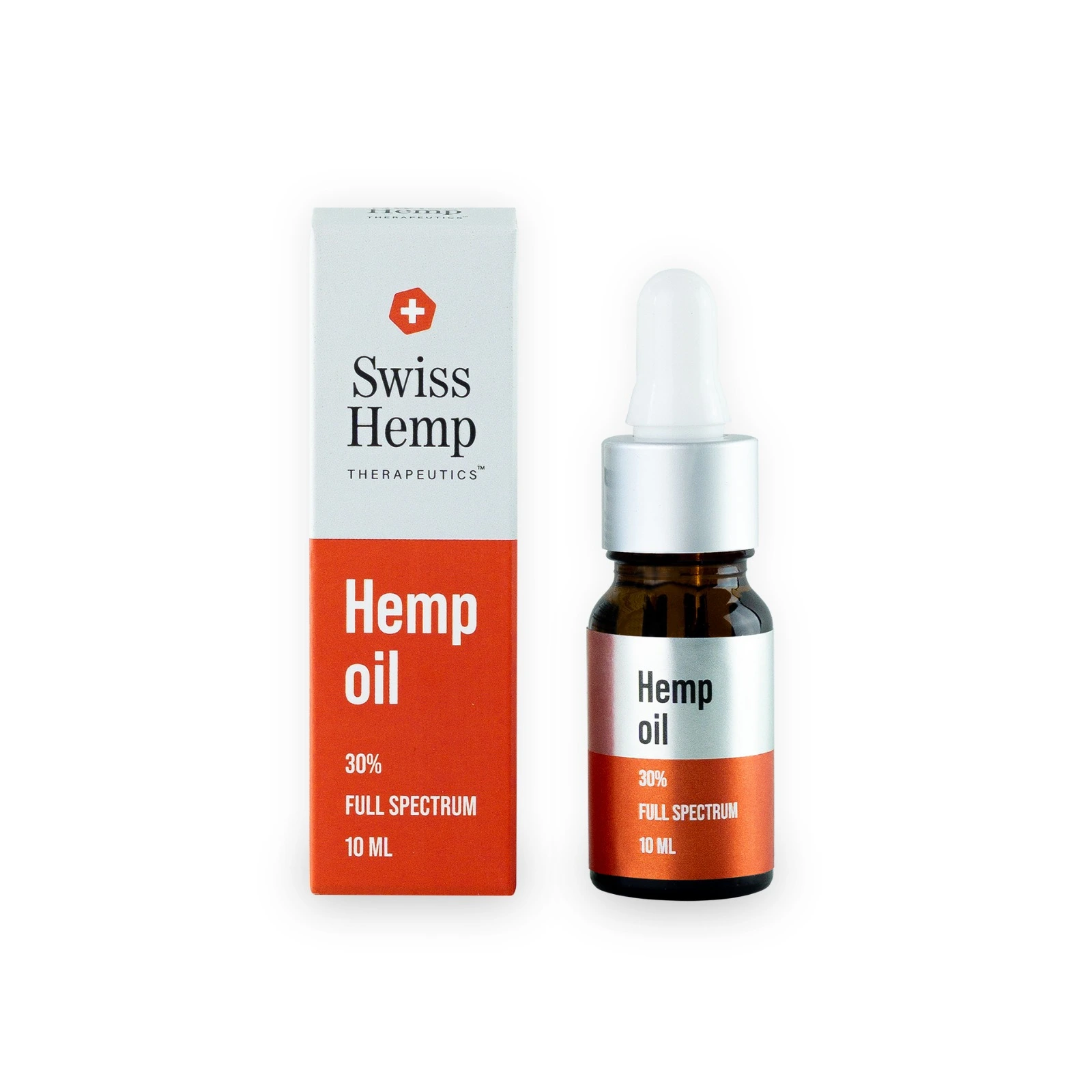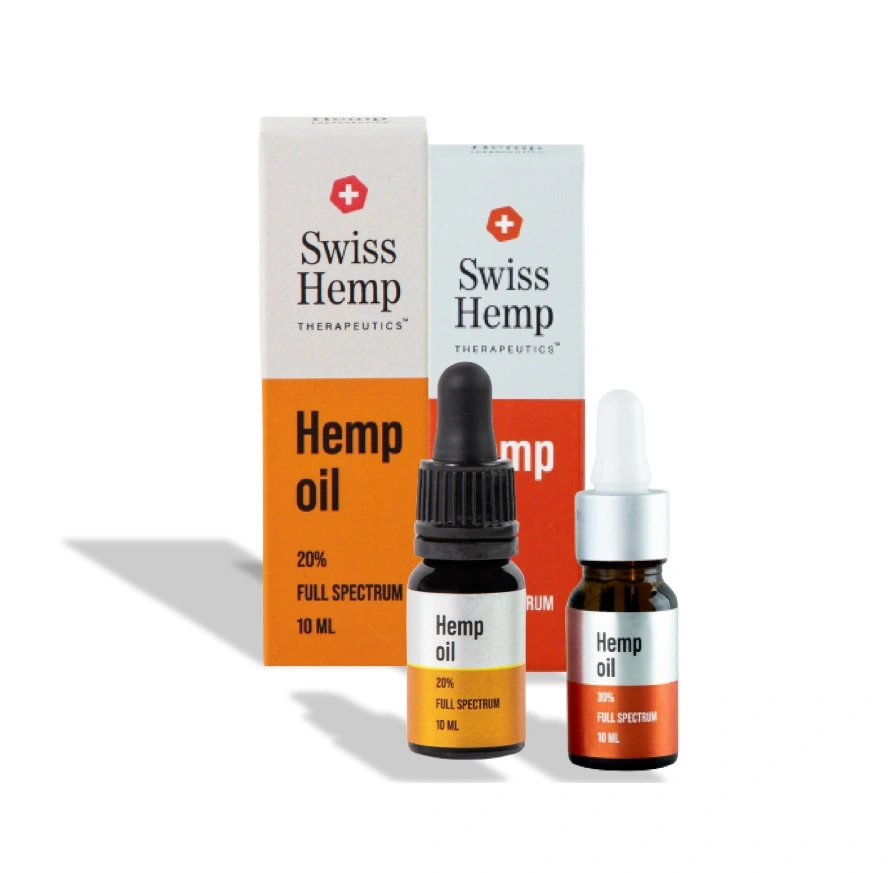 Manufacturer

Swiss Hemp

Made in

Switzerland

Extraction type

CO2 extraction
Type of cannabis

Cannabis Sativa L.

THC quantity

<0.2%

CBD quantity

30% 3000 mg
Swiss Hemp 30% CBD Oil
51.99€
ABOUT THE OIL (CBD 30%)
Swiss hemp 30% – CBD oil. High quality full spectrum Swiss CBD oil. Hemp oil is one of the strongest hemp oils in our store due to its high concentration. CBD hemp of this strength will live up to all expectations. Full Spectrum CBD Oil. It is one that contains all the possible nutrients found in hemp. CBD belongs to the cannabinoid group and its alternative name is: cannabidiol.
Obtained from certified industrial hemp varieties listed in the EU.
The Swiss hemp 30% product is completely legal, allowed for use and sale in the European Union.
Natural Cannabinoids: CBDA, CBDV, CBG, CBGA, CBC, CBN, THC, THCV, THCA and many phenols, flavonoids and terpenes.
THC in hemp oil is less than 0.2%.
The product does not contain toxins or heavy metals.
The product is only made from organic fertilizers.
Without GMO modifications.
No seeds.
Composition Swiss hemp 30%:
CBD: 30%
THC: <0.2%
Hemp oil: 69.8%
The product is 100% natural.
Divide the dosage evenly throughout the day (2 or 3 times). Squeeze the recommended number of drops under the tongue and keep it there for 2 minutes. Gradually increase the dosage, if needed. However, do not exceed more than 200mg of CBD per day. Your ideal dosage of CBD depends on a lot of factors, like your body weight, body chemistry, the condition you're treating, and the concentration of CBD in the product you're using.
Delivery time 3-4 days