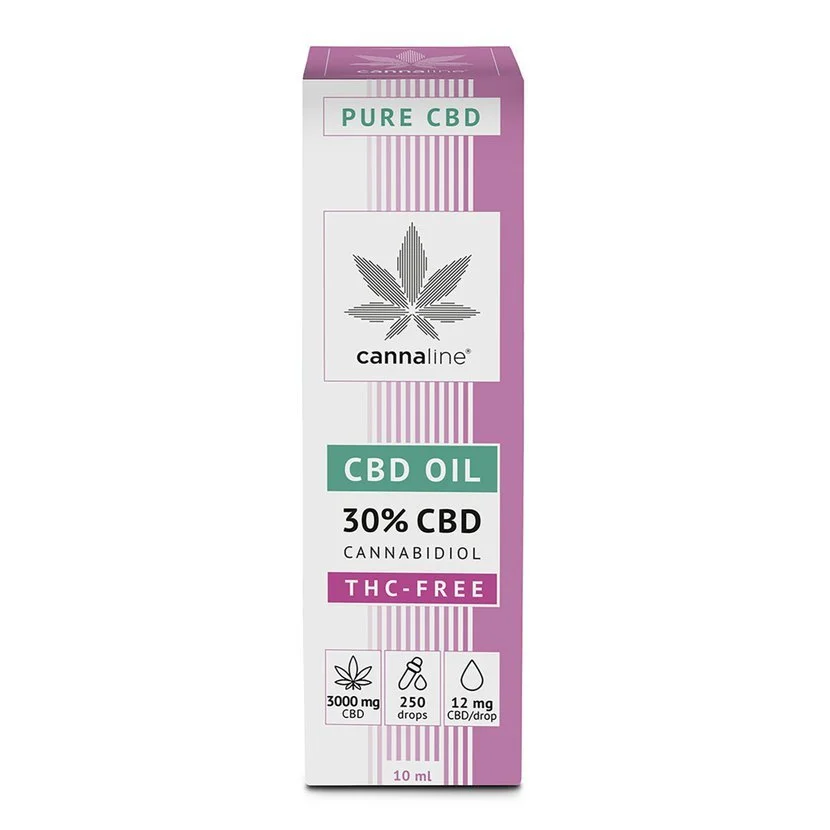 Manufacturer

Cannaline

Made in

Czech republic

Extraction type

CO2 extraction
Type of cannabis

Cannabis Sativa L.

THC quantity

0%

CBD quantity

30% 3000 mg
Cannaline 30% THC Free CBD Oil
49.99€
ABOUT THE OIL (CBD 30%)
Cannaline 30% THC FREE – CBD hemp oil. No THC, 3000 mg CBD. The highest quality indoor CBD hemp and the product meets all legal conditions of sale and the levels do not exceed the required levels and are regularly tested in certified laboratories. Czech Cannaline 30% THC FREE oils contain naturally isolated CBD. Extracted in a supercritical extraction process without the use of solvents. CBD oil does not contain 9-THC and other cannabinoids other than CBD. The oil is light in color because it contains only isolated CBD and a carrier which is MCT coconut oil. One of the most famous manufacturers in Europe.
Obtained from certified industrial hemp varieties listed in the EU.
CBD oil is completely legal, allowed for use and sale in the European Union.
Natural cannabinoids: CBD.
THC in hemp oil 0%.
The product does not contain toxins or heavy metals.
The product is only made from organic fertilizers.
Without GMO modifications.
No seeds.
Cannaline 30% THC FREE Ingredients:
CBD: 30%
THC: 0%
MCT coconut oil: 70%
Divide the dosage evenly throughout the day (2 or 3 times). Squeeze the recommended number of drops under the tongue and keep it there for 2 minutes. Gradually increase the dosage, if needed. However, do not exceed more than 200mg of CBD per day. Your ideal dosage of CBD depends on a lot of factors, like your body weight, body chemistry, the condition you're treating, and the concentration of CBD in the product you're using.
Delivery time 3-4 days